:: Yao Yuan's Works
Statue
January 2001 ® C Stainless Steel. Size 5,5m x 8m placed in the square of the Peace and Freindship Ground of Beijing

Dragon
January 2000 ®C High polymer, cover with gold leaf. Size 15m x9.9m located in the front of Beijing Central Broadcast TV Towers
In Memory of the War (55th Anniversary)
November 2000 - Material: bronze. Size: 3mx1.5m. to be seen at Moscow Central Museum
Conch Girl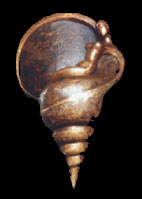 September 1995 - Material: bronze. Size: 3mx1.5m. A gift from the Hainan Provincial Government to Korea. It was located in Cheju Sculpture Island Park and was the only sculpture works of foreign artists.
Symphonic Cantata - Ode to Great Wall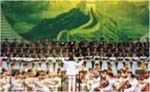 June 1997 - The symphonic orchestra of the General Political Department and the Chorus of he General Political Department of People's Liberation Army - Lead Singer: Cheng Zhi Yin Xiu Mei. Broadcasted: on the eve of the return of Hong Kong to China on international channel of CCTV.
Symphonic Cantata - Ode to China
June 1998 - The symphonic orchestra of the General Political Department and the Chorus of he General Political Department of People's Liberation Army together with the chorus of Central Symphonic Orchestra. Conductor: Zheng Jian